07
March
2019
|
09:52 AM
America/New_York
ZooAmerica Family-Friendly Events
This post originally appeared on themomoftheyear.com
I have shared before about what a neat place ZooAmerica in Hershey, PA is, and what special memories it holds for my family. It's such a great place to visit with kids! For the month of March, the zoo is amping up the fun for families with a whole bunch of cool ZooAmerica family-friendly events. Read on to check them out and learn how you can get in on the fun yourself!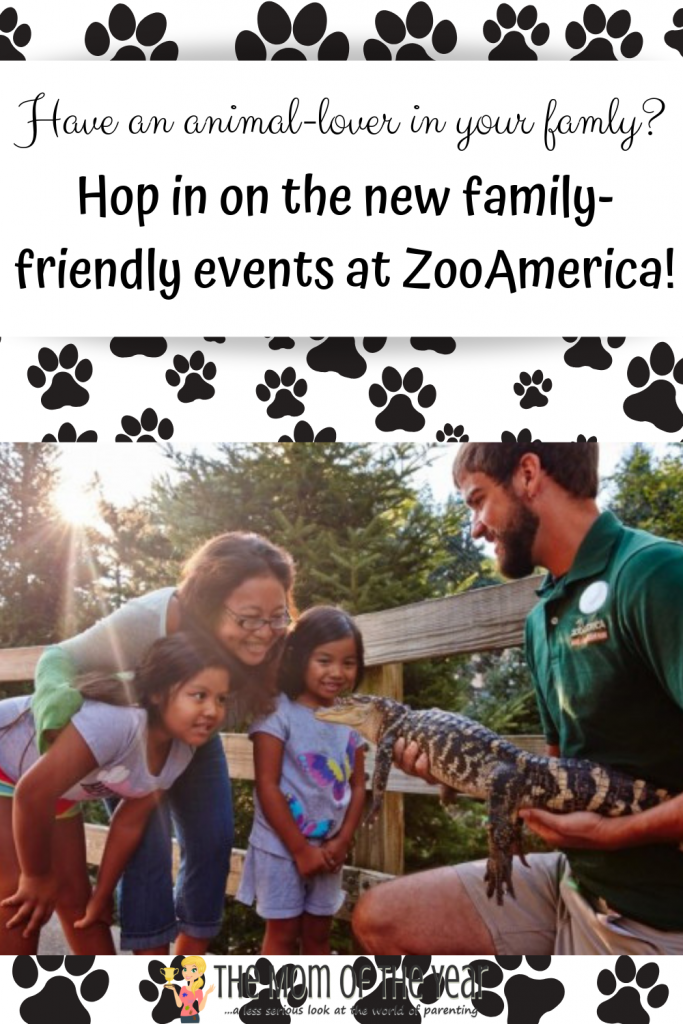 Mommy & Me Days
Every Monday in March from 10:00 AM – 1:00 PM
Raise your hand if you know too well how loooong some of the days with little ones can be! When my kiddos were young, I found it so helpful to take us out for a bit most mornings to give us all a change of scenery and even better if fresh air was part of our outing!
These Mommy & Me Days offers the perfect opportunity for parents and children to get out of the house and spend quality time together. On Mommy & Me Days, zoo-goers can participate in animal encounters, an animal enrichment activity and other happenings–all included with standard admission!

Animal Tales
Every Tuesday in March at 9:30 AM and 1:30 PM
My kids and I also really enjoyed participating in special progams together. This offered us all a chance to socialize with peers (Mommy got to talk to other adults!) and make new friends while having fun!
The Animal Tales program during the month of March is such a neat way for children ages 3-5 to experience the zoo. It includes an animal-friendly story, craft activity, short walk around the zoo, snack and special meeting with different animals each week. Both single session and full session registration is available. The regular rate per session is $30 or $95 for all four sessions (register HERE). There is also a season pass rate of $25 per session or $75 for all four sessions (members register HERE).

Teddy Bear and Friends Day
March 24 from 11:00 AM – 3:00 PM
I can't even imagine how excited my teddy-loving daughter will be when she hears about this event! And since it's on a Saturday, and open to kids twelve and under, it's a perfect fit!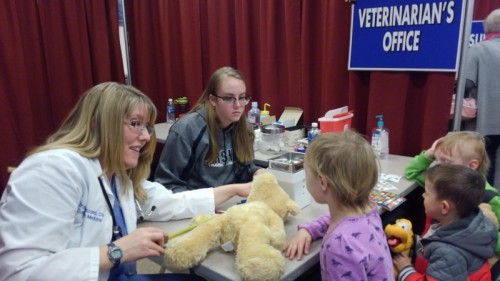 Children are invited to bring their favorite stuffed animal to ZooAmerica on March 24 for Teddy Bear and Friends Day! Youngsters can stop by the Teddy Bear Repair Clinic with their stuffed animal friend for a check-up by a real veterinarian or Zoo naturalist (how cute is this?!). There will also be a Teddy Bear scavenger hunt and a parade led by Ranger Scratch and his friends! All activities are included in standard admission. What a perfect way ring in the first weekend of Spring!
To read the full article, click here: https://www.themomoftheyear.net/2019/02/sponsored-zooamerica-family-friendly-events.html