26
August
2019
|
14:30 PM
America/New_York
Sweet New Experiences Coming to Hersheypark in 2020
This post originally appeared on mommyuniversitynj.com
Hersheypark recently made some incredible announcements about sweet new experiences coming to the park in 2020, and I CANNOT wait to share them with you. As a member of the Sweetest Families program, I am blessed with the opportunity to visit Hersheypark all year which also means I can share all the sweet fun with you!
I have been visiting Hersheypark for over 30 years, and every season brings a new and exciting adventure. The Summer of 2020, however, will offer the most EPIC transformation yet! Here is everything you need to know about what's coming to Hersheypark in 2020!
Hershey's Chocolatetown

Set to open Summer 2020, Hershey's Chocolatetown will redefine how guests see and experience Hersheypark. According to John Lawn, president and CEO of Hershey Entertainment and Resorts, this $150 million, 23-acre development "will mark the true intersection where fun meets chocolate." In January 2019, Hersheypark broke ground on this transformative expansion project. The park remains open during construction. In fact, Hersheypark has done a wonderful job reorganizing the entrance while Hershey's Chocolatetown is being built.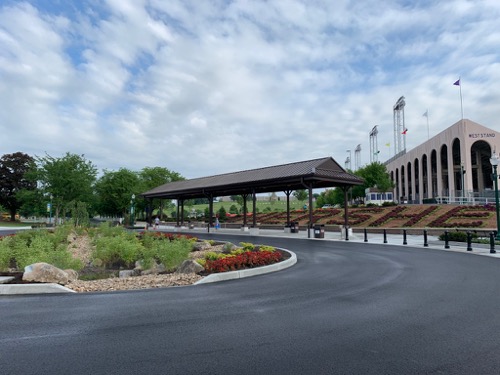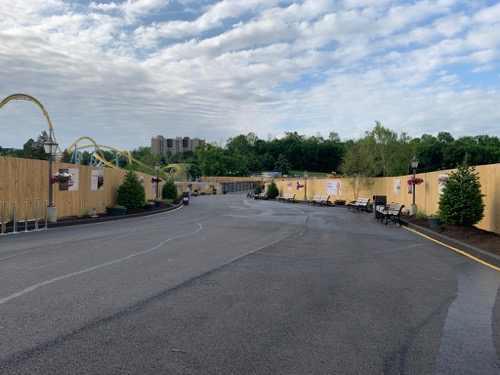 Hershey's Chocolatetown will offer guests new places to eat, shop, play and have fun. Here are some of the details: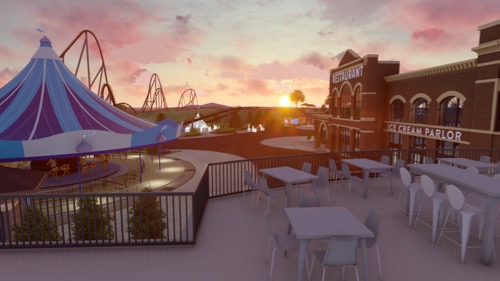 Photo Provided by Hersheypark
Themed Restaurant and Bar: Hershey's Chocolatetown will boast the town's largest themed restaurant, bar and patio offering new and exciting meals and cocktails. The 2nd story patio and bar will have gorgeous panoramic views of the park.
Starbucks: YES, Hersheypark will finally have a Starbucks! This 2,200-square foot store will be bringing coffee and chocolate together in an exciting new way!
Ice Cream Parlor: Hersheypark will offer a year-round ice cream parlor scooping up exclusive ice cream creations. YUM!
Confectionary Kitchen: Guests of Hersheypark will find delicious treats made fresh daily.
Carousel: The iconic 100 year-old Hersheypark Carousel will be relocated to near the main entrance of Hershey's Chocolatetown.
Kisses Fountain: A focal point of Hershey's Chocolatetown will be the new Kisses Fountain. This one-of-a-kind fountain will be perfect for taking pictures or just taking in the views.
Photo Provided by Hersheypark
Canydmonium: Hersheypark has announced their 15thcoaster will be their tallest, fastest and longest coaster in the park! It will open Summer 2020! (see more below)
Flagship Store: Hersheypark guests will be able to find the perfect souvenir at this 10,000 square-foot store filled with toys, clothes, personalized items and more.
Candymonium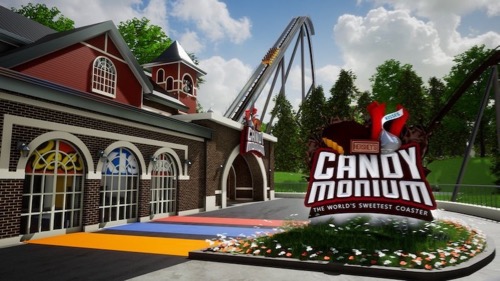 Photo Provided by Hersheypark
On July 25, Hersheypark announced the details of their highly anticipated 15thcoaster for 2020. Candymonium, a candy themed roller coaster, will be a highlight of Hershey's Chocolatetown. It will be a one-of-a-kind Bolliger and Mabillard hyper coaster that will bring thrill seekers from around the world to the sweetest town on Earth. Here are some of the details:
Tallest: Candymonium will be the TALLEST roller coaster at Hersheypark with a 210-foot ascent.
Fastest: Candymonium will reach speeds up to a heartpounding 76 MPH making it the FASTEST coaster at the park! If you love speed, then this is the ride for you!
Longest: At 4,636-feet long and spanning 7 acres, Candymonium will be the LONGEST roller coaster at Hersheypark! Riders will enjoy 2 minutes and 26 seconds of pure exhilaration!
Thrills: Guests 54 inches and taller (Twizzlers) will enjoy 7 camelback hills and a 123-degree hammerhead curve. There will also be a panoramic banked curve that goes around the new Kisses Fountain.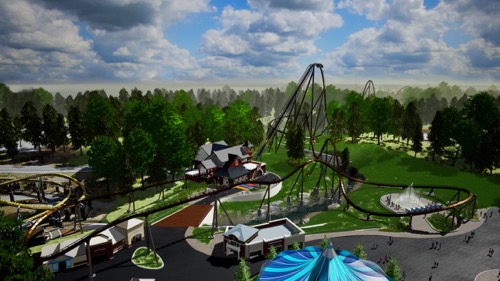 Photo Provided by Hersheypark
New Season Passes
Since 2020 will be a BIG year for Hersheypark, they had to offer BIG season pass plans to match! For 2020, passes will be offered in 3 categories: Bite Size, Full Size and King Size. Here are some of the details:
Bite Size Pass: This pass is the smallest of the passes but stills packs in a lot of fun! Bite Size Pass Holders will have unlimited visits each season, unlimited visits to ZooAmerica and 50% off general parking.
Full Size Pass: This pass offers everything the Bite Size Pass has plus FREE parking, access to the Season Pass Holder parking lot, 15% off drinks, food and retail, BOGO games, Hersheypark Sweet Start (1-hour early access to the park) and year round events. New next year, Full Size pass holders will also get monthly rewards and 20% off on up to 20 additional tickets.
King Size Pass: This pass is the ultimate pass for the ultimate Hersheypark fans! King Size pass holders receive everything Bite Size and Full Size pass holders get plus much more. King Size pass holders also get a FREE all-year drink plan and Christmas Candylane hot beverage plan as well as 2 FREE park tickets (1 for Springtime and 1 for Halloween or Christmas). King Size pass holders also get to ride Candymonium FIRST! Other perks include 35% off additional park tickets, an appreciation bag and 15% off the 2020 All-Year Fast Track Program.
Read the full article here https://mommyuniversitynj.com/2019/07/28/sweet-new-experiences-coming-to-hersheypark-in-2020/