16
August
2019
|
14:36 PM
America/New_York
Inside Scoop on Hersheypark's New Reese's Cupfusion Ride
This post originally appeared on themomoftheyear.net
It's no secret we are HUGE Hersheypark fans around here! I was raised with season park passes from age two, then went on to snag my first-ever job in the kiddie ride department as soon I came of age. I am more than delighted to share this sweet park with my own children now and can't wait to introduce them to Reese's Cupfusion this summer! I had the neat opportunity to check it out last week and was wowed! It's truly worth a spot on your summer bucket list, friends.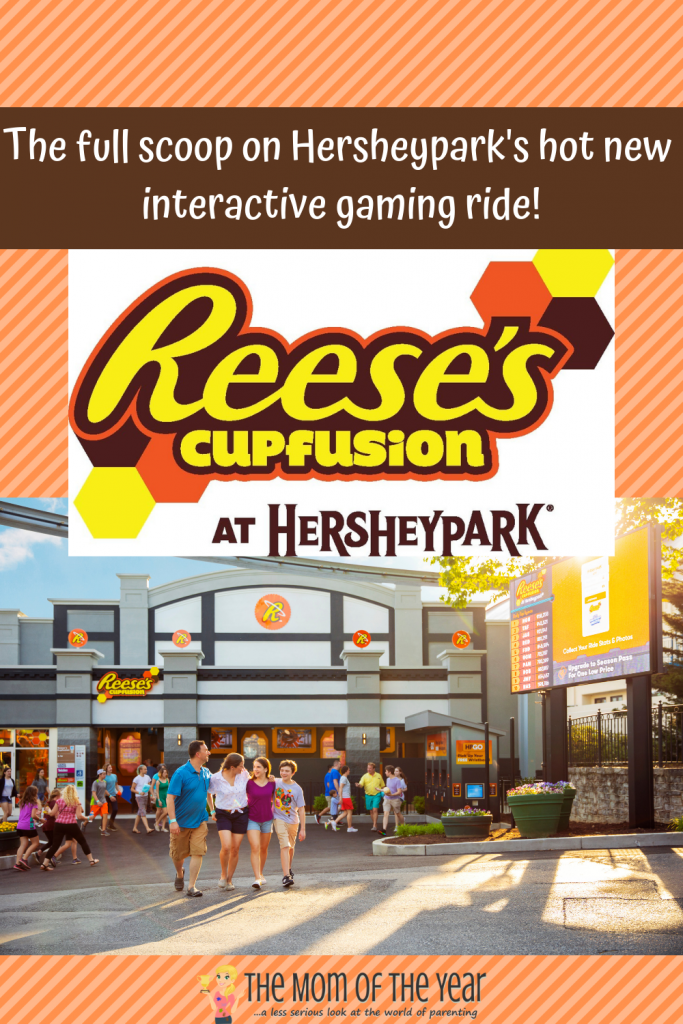 Dying to check out the new sweet scoop of Reese's Cupfusion? I am giving away a 4 pack of day tickets to Hersheypark to use during the 2019 season here! As long as you are 18 or older and live in the continental United States, you are eligible to win. ENTER THE RAFFLECOPTER BELOW BEFORE 6/7/19 at 5:30am, and you are entered!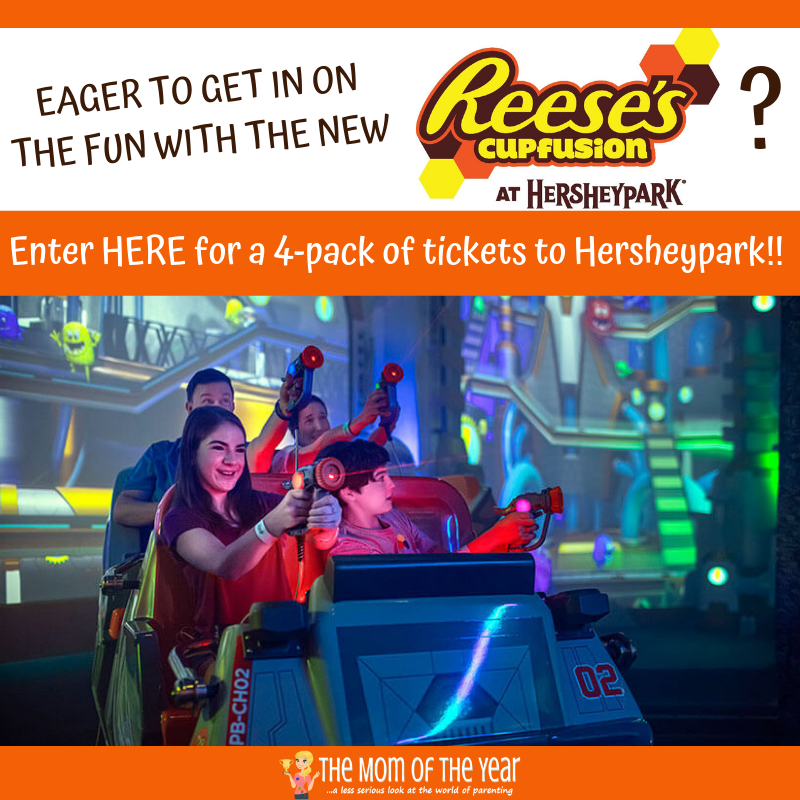 Reese's Cupfusion is an all-new interactive gaming ride with the most targets in the world and six ways to play! Your mission is to become an agent, protect the factory, and ensure the world is never deprived of Reese's Peanut Butter Cups. This full-sensory adventure gives riders the latest technology to track their scores, receive a free ride photo, and earn their place on the Reese's Hall Of Fame (you are able to track your experience with the free, included wrist band that also keeps your scores for theWhitecap Racer).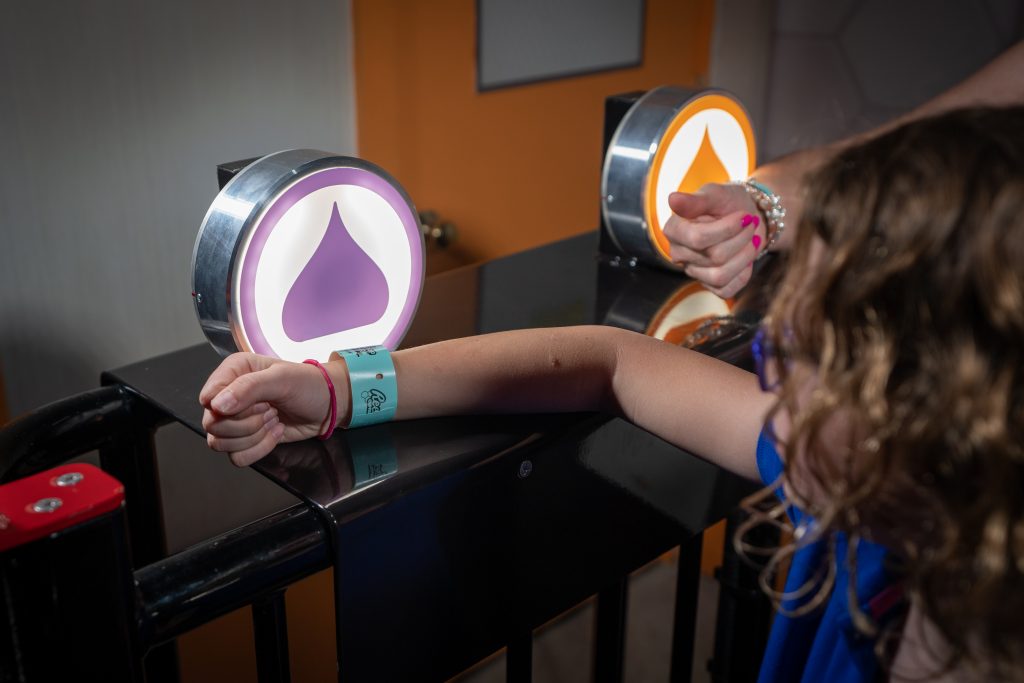 Here are the six ways to play:
Fixed and Motion-Based targets

Small and Large Media targets featured on screens up to 22 ft tall

Unlock "Easter eggs" through individual and cooperative group play, resulting in bonus points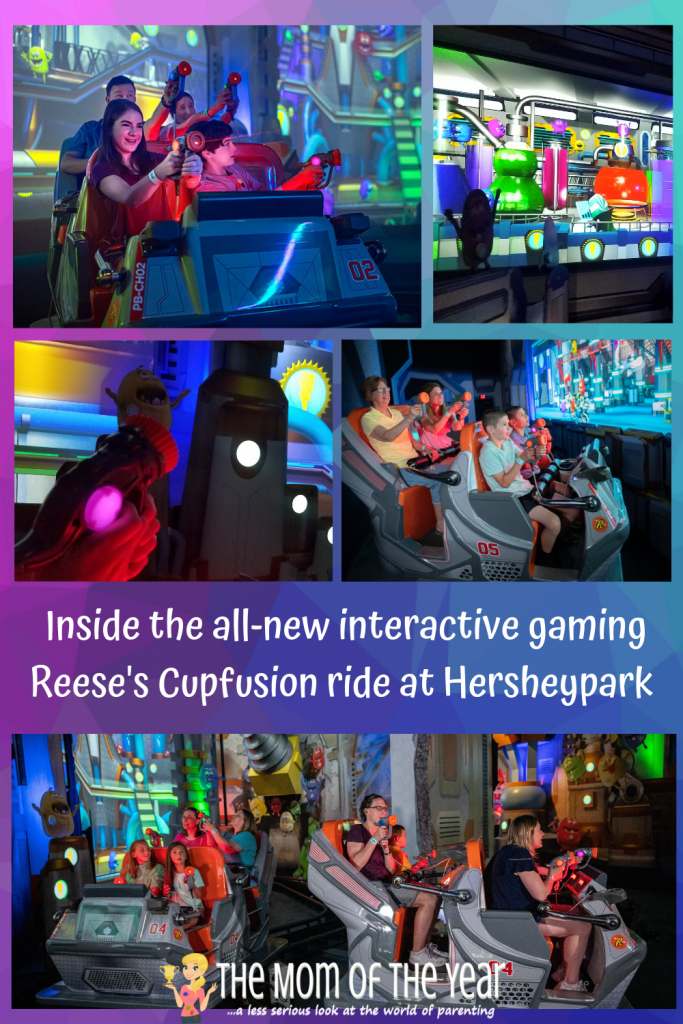 More Reese's Cupfusion-themed fun!
There is a dedicated retail store at the ride exit, so you can take a piece of the fun home with you! Hersheypark has also re-themed two children's rides near Reese's Cupfusion, and created a few swoon-worthy Reese's-inspired food treats. Make sure to check them out when you visit!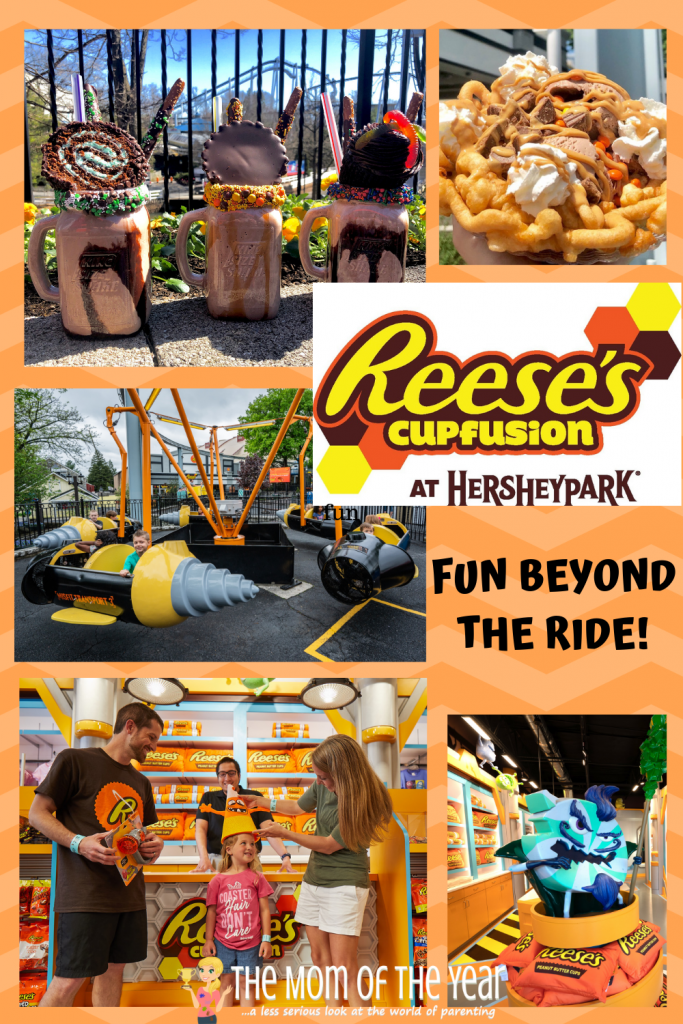 For more details on Reese's Cupfusion, including information on snagging Fast Passes to avoid the lines, head over to the RIDE PAGE. And a note for those of you with children with ASD and/or sensory issues, Hersheypark's Accessibility Program is fantastic and can help you make the decision about whether this ride is a fit for your child. Personally, my son's language is games, and he is more excited to check out Reese's Cupfusion than he has ever been for any other ride, but you know what will work for you and your family.
Read the full story here https://www.themomoftheyear.net/2019/05/sponsored-inside-scoop-on-hersheyparks-new-reeses-cupfusion-ride.html