16
August
2019
|
16:19 PM
America/New_York
Hersheypark Presents Big Top Dreams
This post originally appeared on mommyuniversitynj.com
Everybody has a dream! Whether it's to be a movie star, baseball player, astronaut or circus performer, everyone dreams of being someone amazing one day. Big Top Dreams, the new musical production at Hersheypark, is all about following your dreams and finding your place in this world. It is a heartwarming theatrical experience you will want to see again and again!
From the moment the show began to the last note, Big Top Dreams took my breath away! I was dancing, singing and smiling the entire time! From the set to the costumes to the choreography to the most incredible cast of talented performers, this musical production was spectacular! It really was THE GREATEST SHOW!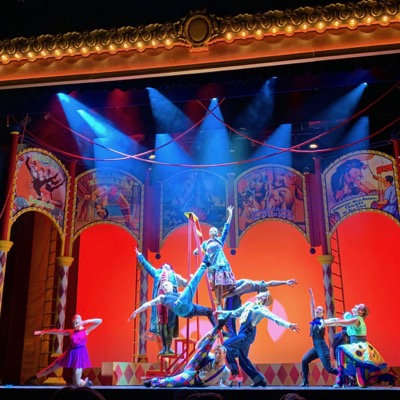 Big Top Dreams, which can be seen at the Music Box Theatre all summer long, offers a behind the scenes look at life in the circus. Through music and dance, we get to know various entertainers such as clowns, acrobats, muscle men and a lion tamer. We also witness a battle for stardom and one woman's struggle to find her place in the show.
A true Cinderella-story, Big Top Dreams takes audience members on an exciting yet emotional journey filled with happiness, struggle and friendship. Rebecca has always dreamed of putting down her broom and being a part of the act. One problem though, Rebecca has not yet found her talent. With a little help from the circus fortune teller, Rebecca begins to explore her abilities making for some humorous and light-hearted moments along the way.
With songs from classic bands like Queen, ABBA, The Who and the Pointer Sisters, you can't help but dance along with Rebecca and the rest of the cast as she searches for her true talent. But before she finds her place, she must prove herself to the Ringmaster as well as the star of the show who DOES NOT like to share the spotlight. Do you think Rebecca will find her talent and win over the rest of the circus members? You will have to see the show to find out!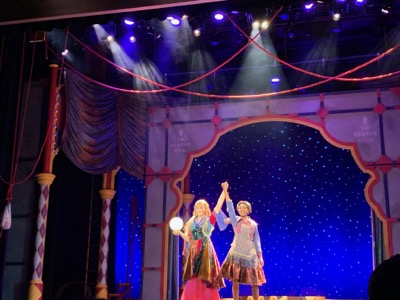 The choreography in Big Top Dreams was outstanding and really helped tell the story in an upbeat and entertaining way. As a choreographer myself, I was incredibly impressed with the intricacy of each number which showcased each talented performer through a variety of dance styles. With each perfectly timed step, the performers truly depicted their roles as members of the circus. I was also in awe of their vocal talent as they never missed a note and really brought new life to classic songs. The set and costumes also helped tell the story as the audience felt like they were truly at the circus.
Read the full story here https://mommyuniversitynj.com/2019/06/02/hersheypark-presents-big-top-dreams/