26
August
2019
|
14:06 PM
America/New_York
EXCLUSIVE LOOK AT HERSHEYPARK REESE'S CUPFUSION
This post originally appeared on withashleyandco.com
HERSHEYPARK REESE'S CUPFUSION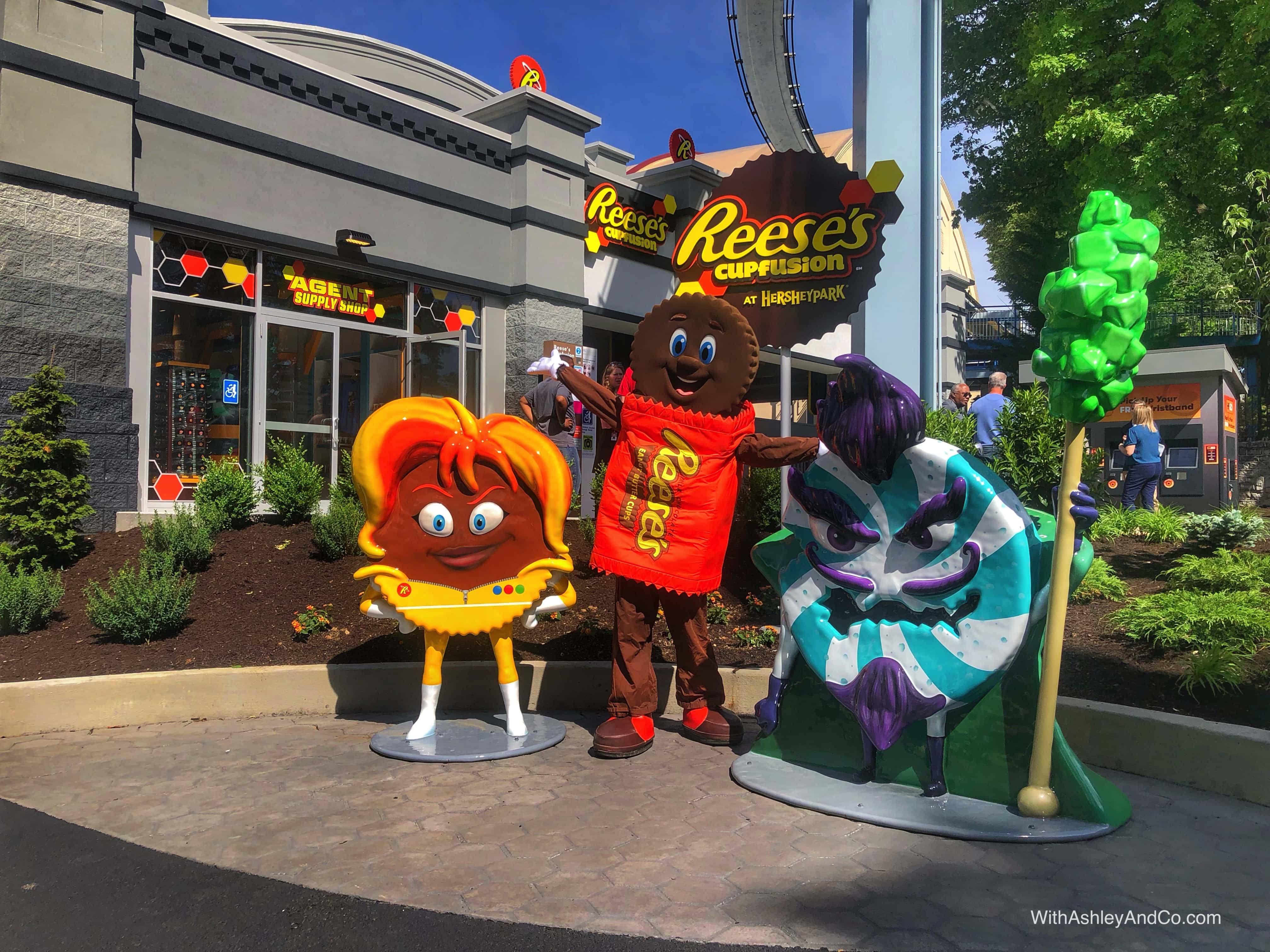 This new interactive gaming ride not only has the most targets in the world but offers 6 unique ways to play all while tracking your score for those uber important bragging rights.
First up, register for your free wristband and sync it up with your Hersheypark app. The new HPGO program is free and allows you to track your Agent scores, view and share a free ride photo, and connect your Fast Track purchase.
Then it's time to grab your spot in the queue and get your head in the game. Commander Cup is counting on us to help stop Mint the Merciless and the League of Misfit Candy.
Scan your band, touching Hershey Kiss to Hershey Kiss so your score will be tracked through the ride.
You'll notice this band will also work for Whitecap Racers over at The Boardwalk. Now back to dominating the ride. I'm ready to take on Mint The Merciless and his League of Misfit Candy!
Once on the ride shoot as many targets as you can. Competing not only with your family and friends but also with everyone else in the park. Unlock "Easter Eggs" throughout the ride by yourself and by working together with your group. These result in bonus points. YES!
Read the full article here: https://www.withashleyandco.com/2019/05/hersheypark-reeses-cupfusion/