23
April
2019
|
20:33 PM
America/New_York
5 Reasons You'll Love a Visit the Hershey Gardens with Kids
My husband and I have been to the Hershey Gardens twice for weddings, but we'd never taken our children, and I'm so very glad we got the chance to do so earlier this month. Both of our kids genuinely loved exploring the gardens, and were already asking to return as soon as we got in the car to leave!
5 Reasons to Visit the Hershey Gardens with Kids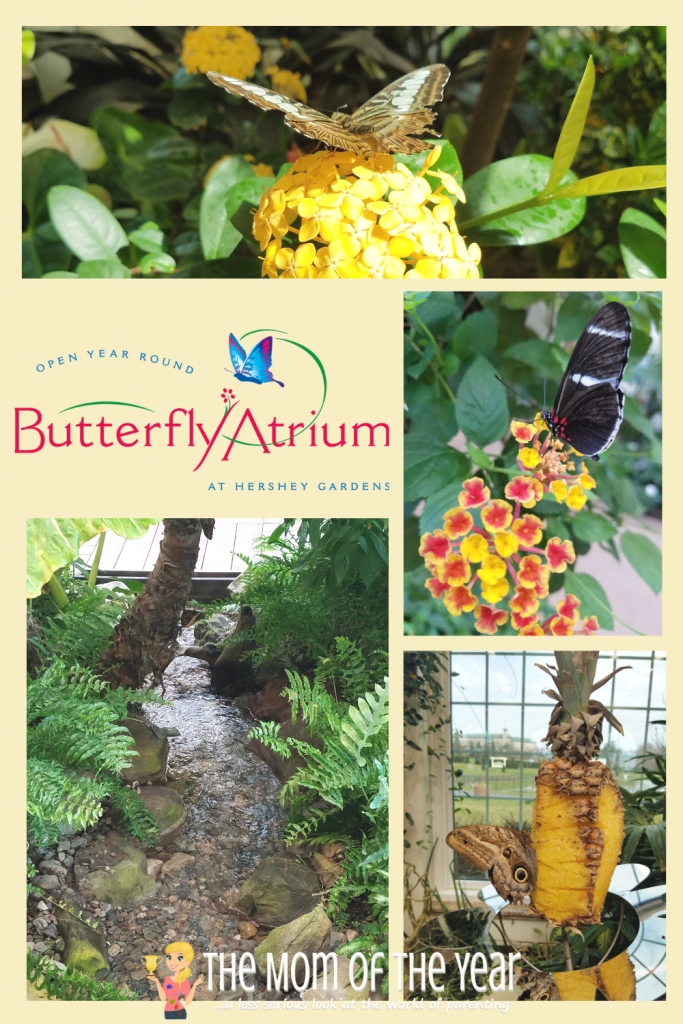 The Butterfly Atrium is incredible! I can't say enough about what a gorgeous, fascinating place this is. Not only did we enjoy watching the butterflies in their beautiful habitat, my kids also enjoyed checking out the chrysalis display in the back, and asking the staff lots of questions. The Butterfly Atrium is also neat because enclosed and heated, it's open year-round and perfect for a visit regardless of the weather. Located at the front of the Gardens, it's an easy stop even if you've only time for a short visit too.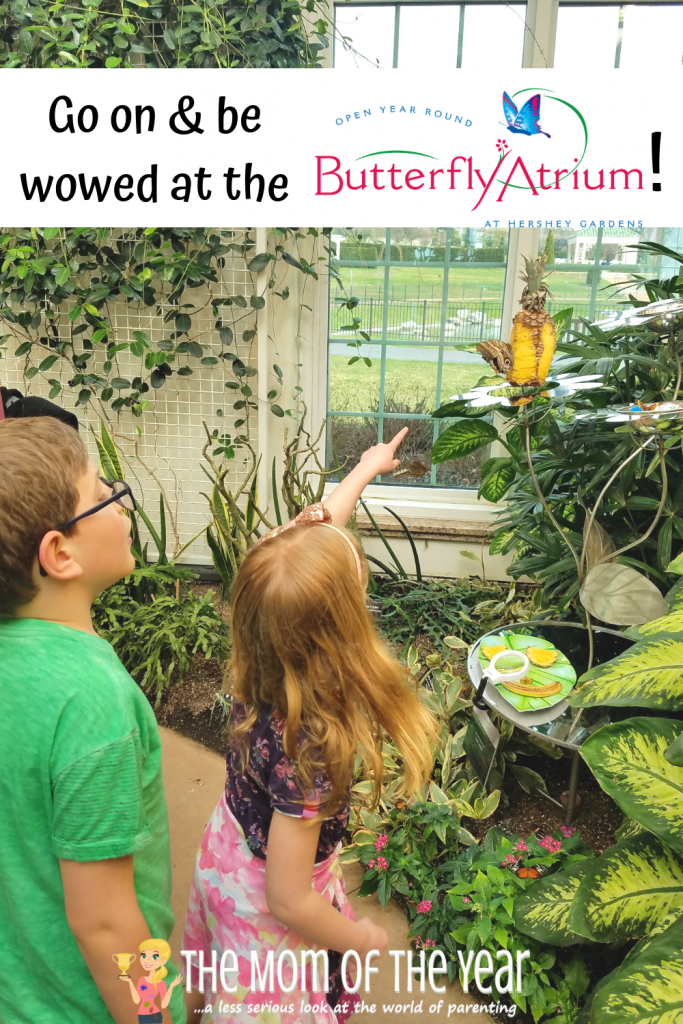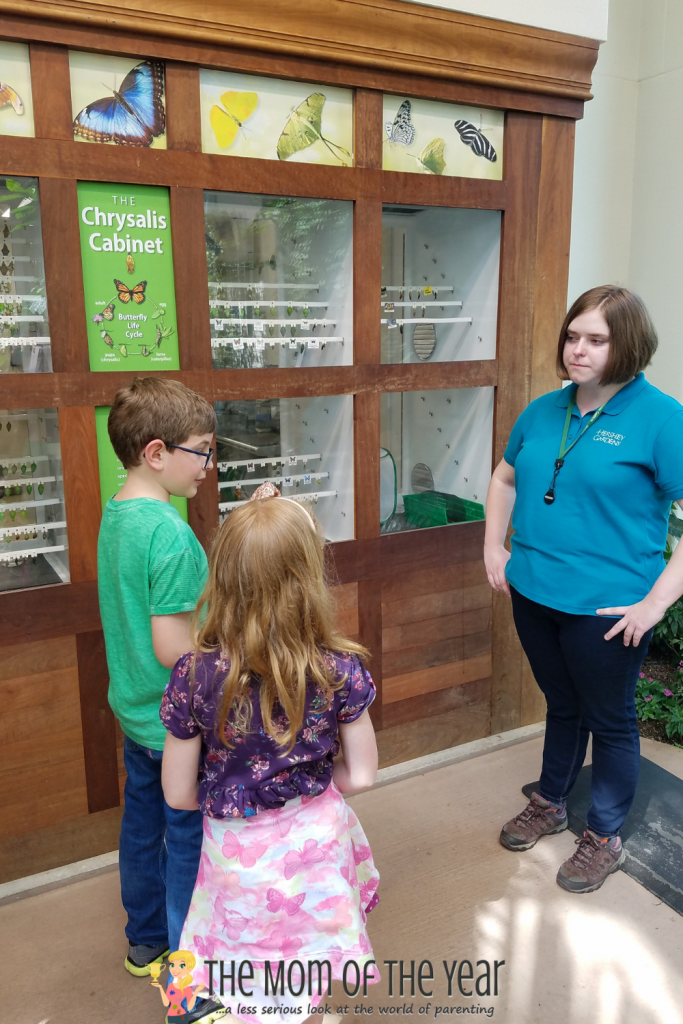 The BugZone is inside The Butterfly Atrium and is a super way to get a close-up look at some critters. My kids, of course, were captivated and thought it was hysterical that I was definitely not!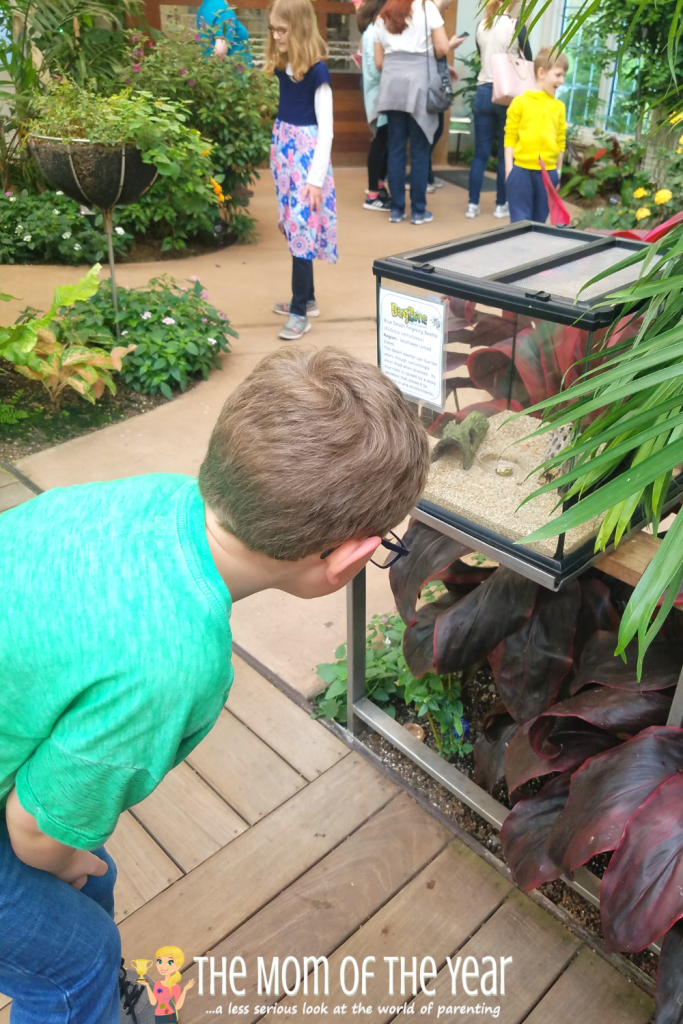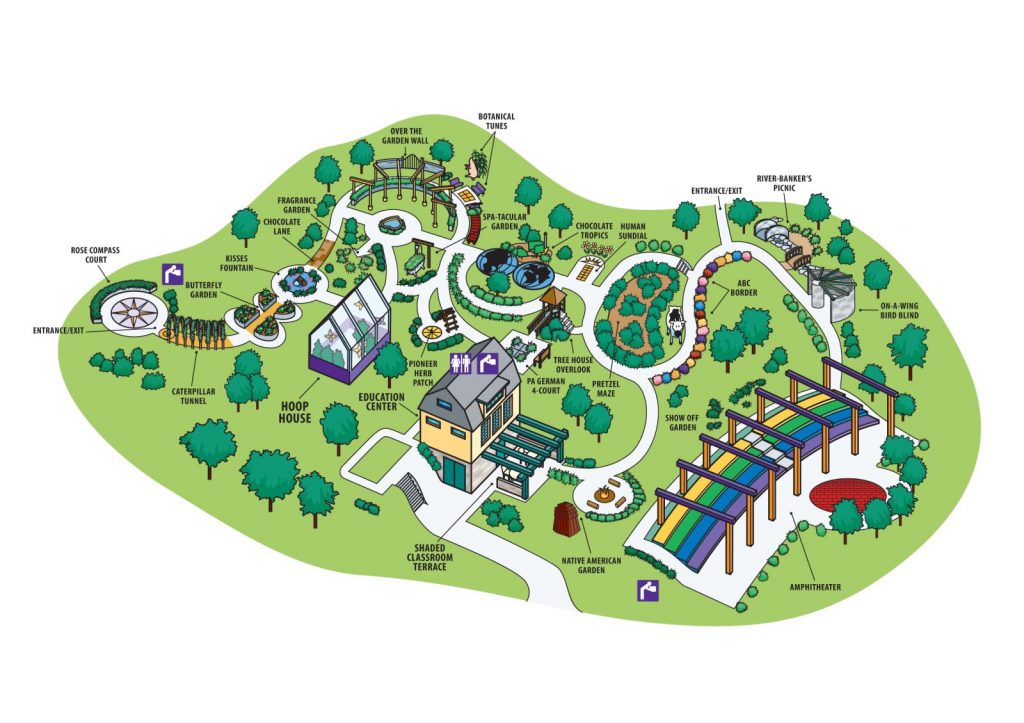 The Children's Garden is HUGE! We could have spent hours there letting the kids run, discover and play. From Hershey's Kisses-shaped fountains to outdoor musical instruments to a Wind in the Willows themed nook and more, there was so much to explore.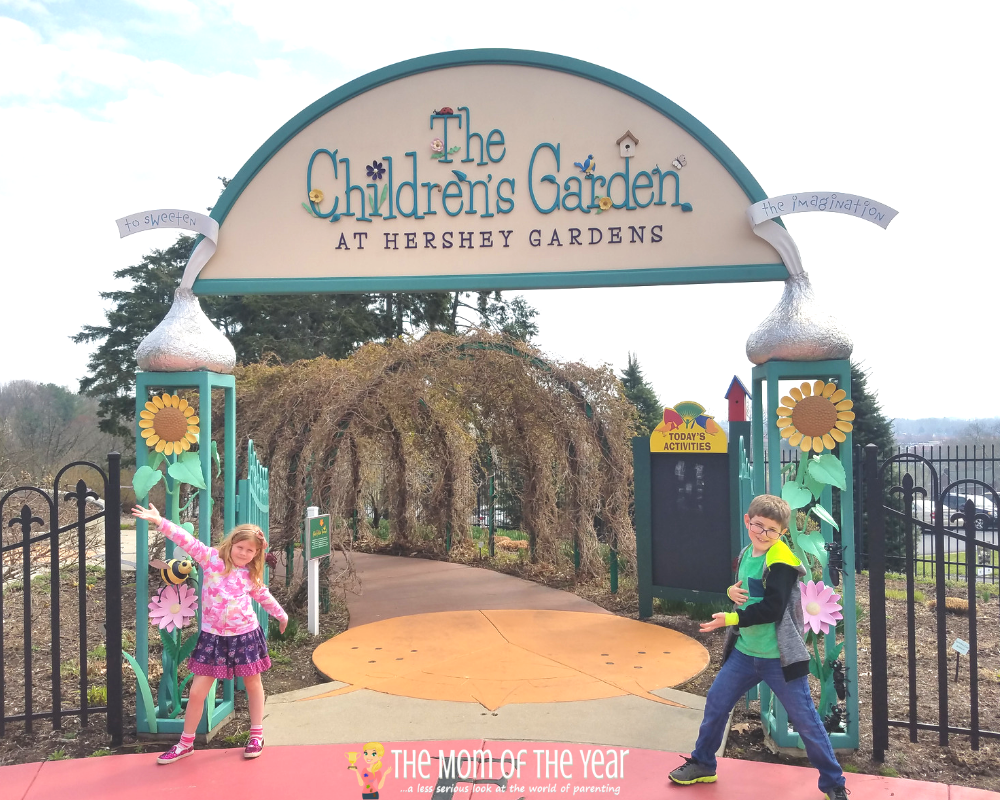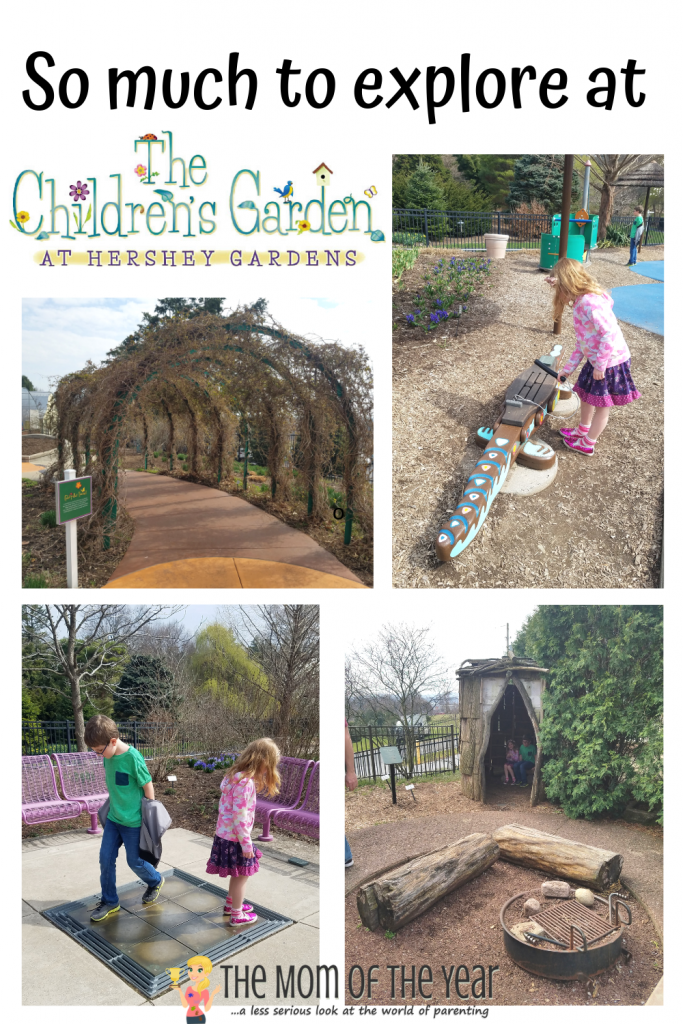 Hoop House. My family is big on gardening and beekeeping, and the Hoop House has both. With an observational active beehive (completely contained and safe, of course!) and a garden full of sustainable and practical growing tips, a stop here is both interesting and educational.
Time together outdoors! If your days are anything like ours, busyness too often overwhelms without taking time to stop and smell the roses (quite literally in this case!). Exploring all the Hershey Gardens had to offer and spending time in the fresh air at a relaxed pace was such a treat! I think it's so important to take these pauses with our kids and simply spend quality time outdoors together,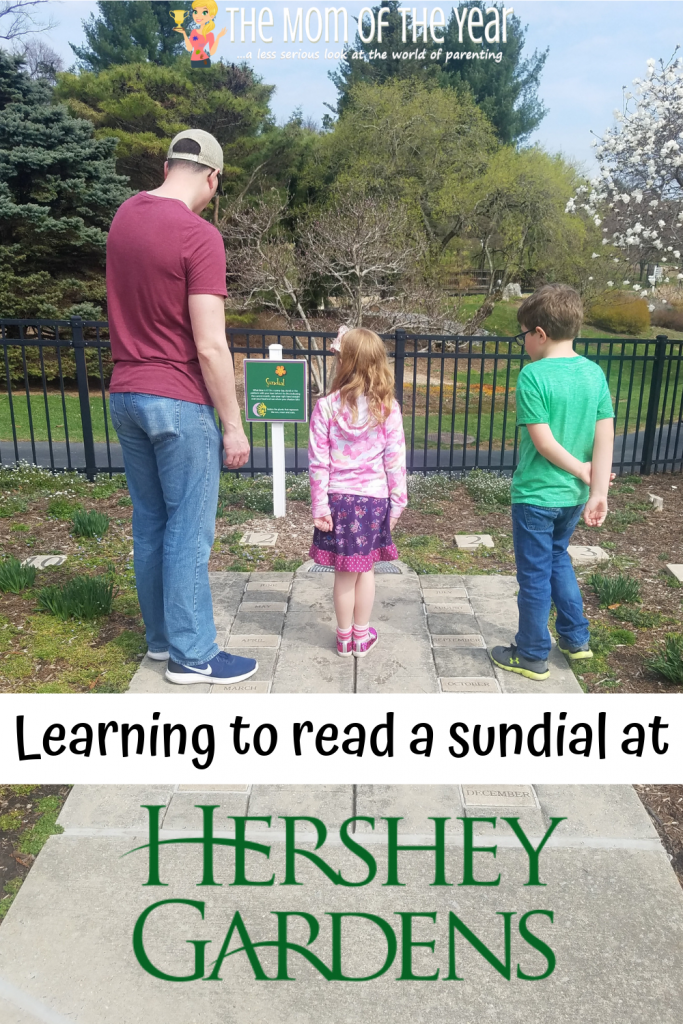 It was so much fun for our family to visit the Hershey Gardens! Next time you're in the Hershey, grab your kiddos and make a stop–it's a kid-friendly spot you'll all love!
To read the full article, click here: https://www.themomoftheyear.net/2019/04/sponsored-5-reasons-youll-love-visiting-the-hershey-gardens-with-kids.html